Skip to content

PhD
My interest in exploring my family history started when I moved to Italy for my PhD. My paternal grandfather, Bateshwar Nath Shrivastava, studied in Accademia di Belle Arti in Florence. Even though he studied in Europe and also travelled around the world, his style seems to be vernacular Indian.
I visited Florence several times during my PhD and I always wondered, as I acknowledged in my PhD:
"My paternal grandfather B.N. Srivastava made this journey special. Dadaji, I often wonder what Florence must have been like when you studied in the Accademia di Belle Arti in the 1950s. Even though we could never discuss it, you were always present on my journeys to Florence! "
On a family trip, my parents and I visited the Accademia di Belle Arti. The administrative office later sent us his id card, subjects and teacher's names. We got to know that Arturo Cecchi and Mario Mafai were his teachers. We were glad that the records were not lost due to the 1966 Florence flood.
In Hindu families, their panda (priest) is the official genealogist. (Read this interesting article, if you are interested in genealogy record-keeping in India) Nevertheless, each family also does some recordkeeping for their generations. I have a family tree and a few stories orally passed down to me.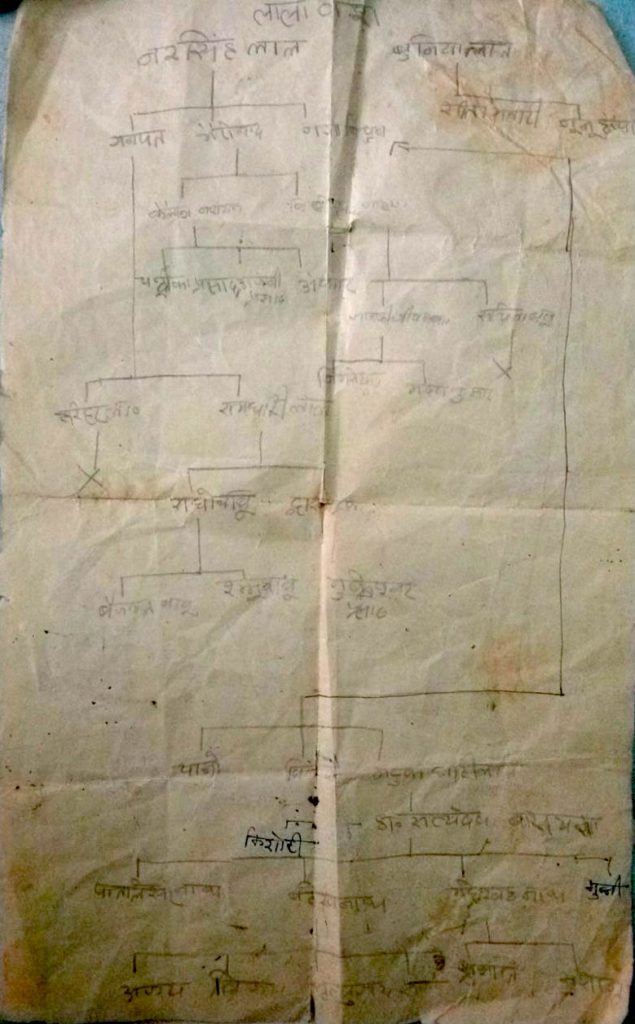 The family tree in the picture above does not include my and my daughter's generation. So, I created a tree including us in Myheritage. It is still incomplete and I hope that I will digitize the records soon.